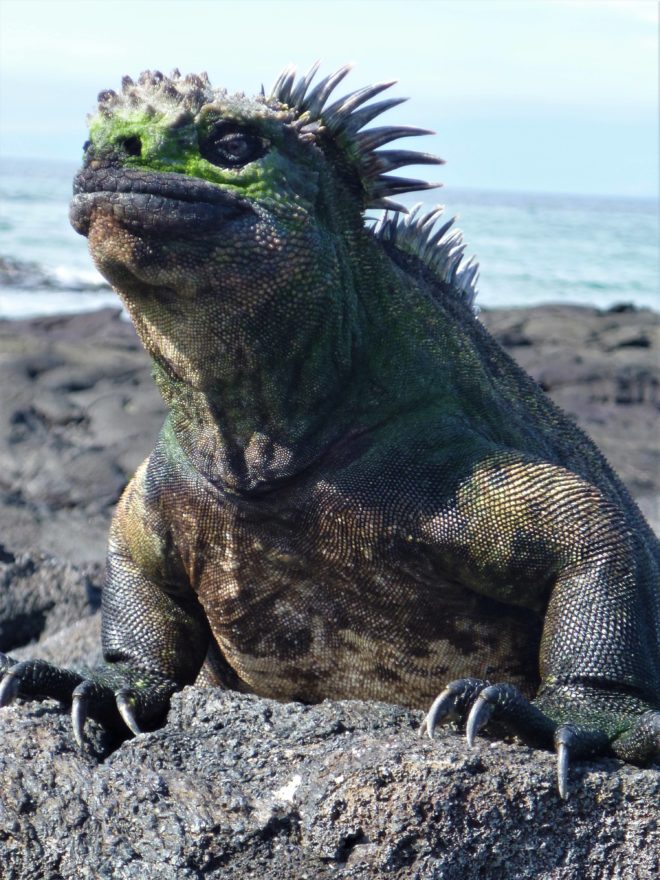 A) AMAZON/ ANDES/CLOUD FOREST EXPEDITION (15 DAYS) OPTION:
~22 SEPTEMBER-15 October 2019
We are offering an Ecuador-land expedition, that traverses the major habitats of Ecuador, from mountains, Amazon, and cloud forests. Ecuador boasts over 1,600 species, so we'll always have something new as we explore this beautiful and friendly country. Many of the lodges and sanctuaries we will visit have bigger species lists than all of Canada. After arriving to Quito, we're welcomed with a cultural tour and birding as we go. The next day we head up over 3000m to condor-country in the high Andean mountains. Then fly down to the steamy Amazonian jungle for five days to explore some of the most impressive worldwide biodiversity. Imagine yourself paddling down a vine covered river with Hoaztins croaking and kingfishers zipping by. Look up to see macaw, toucans, and popping and flopping oropendolas. Search for army ant raids and dozens of antbird and other ant-following species. Once we leave the jungle, we explore the vast east and west Andean cloud forests and high elevations in between. We search for local specialties and visit numerous habitats and elevations for seven days, with superb birding, culture and scenery each day! There's even an option to get in some time at the biggest craft market in South America. The option to add the "Complete Ecuador: Galapagos add-on Yacht Expedition" is available with this itinerary.
ITINERARY
Day 1. Arrival in Quito
Fly to Quito, the capital of Ecuador situated at almost 3,000m in the Andes and transfer to hotel and welcome.
Day 2. City, cultural, and museum tour, Quito
We meet our group leader and local guides and start our expedition by exploring the culture and heritage of Quito's "old-town." And of course, birding as we go, to find some local city-dwellers such as the ever-chatty Sparkling Violetear, Great Thrush, Vermillion Flycatcher, and Hooded Siskin.
Day 3. Antisana Ecological Reserve, high Andes
We dive into bird and nature-watching when we visit the Antisana Ecological Reserve (over 4,000m) on the high paramo plateau to observe Andean specialties, including endemic Ecuadorian Hillstar, Carunculated Caracara, Silvery Grebe, Andean Condor and Black-faced Ibis.
Day 4-8. Amazon jungle lodge
Leave the mountains behind and fly into the rainforest and travel down-river to a remote jungle lodge for a 6-day visit to explore the diversity of Western Amazonia, in the terra firme and varzea (flooded) forest, canopy, lagoons, and rivers. Look for monkeys, caiman, snakes, and the elusive jaguar. There are too many birds to list, but includes macaws, toucans, trogons, antwrens, woodcreepers, antshrikes, manakins, hoatzin and more by day, and the call of potoos, owls and insects, echoing through the forest night.
Day 9-10. Eastern Andean foothills cloud forest and mountains
We travel by private bus into the eastern cloud and high-elevation montane forests of the Andes. We will relax in mountain hot springs and stay in the montane cloud forest for two nights and search the mid- and high-Andean landscapes for mountain tanagers, Russet-backed Oropendula, Sword-billed Hummingbird, Masked Trogon, Inca Jay, Subtropical Cacique, Black-eared Hemispingus, Golden-headed Quetzal, and Torrent Duck.
Day 11-12. Western cloud forest: Mindo-area, Refugio Paz de las Aves, and Tandayapa Valley
Now we traverse into the western cloud forest around Mindo and Tandayapa, but not before stopping in the high Andes if the weather cooperates in search of Rufous-bellied Seedsnipe at around 4000m! We encounter a diversity of habitats and species as we travel across the Andes; special birds will include the gaudy Andean Cock-of-the-Rock, Toucan Barbet, Scaled Fruiteater, Plate-billed Mountain-Toucan, dozens of hummingbird species, Lyre-tailed Nightjar, Rufous-breasted Antthrush, Red-billed Parrot, the beautiful Beautiful Jay, and secretive antpittas, such as Giant-, Yellow-breasted- and Ochre-breasted Antpittas.
Day 13. Middle of the World equator museum and transfer back to Quito
Finally, after a morning and afternoon of cloud forest birding, we head back to Quito for 2 nights (and a good chance to do some laundry!), but not before visiting the Equator museum. Now's your chance to try some of the local restaurants and cafes.
Day 14. Choose your own adventure: Yanacocha Reserve OR Otavalo Market
But before we are finished with the mountains, we will do one last trip into the temperate mountain forests of Yanacocha, in search of the shy Ocellated Tapaculo, more mountain tanagers, the funky Rainbow-bearded Thornbill and more. Cross your fingers for the super-rare endemic and endangered Black-breasted Puffleg!
OR
Looking for a little more city-life and to soak up some local culture and do some shopping? The Otavalo Market is undoubtedly one of the most important and spectacular markets in all of Latin America. On Saturday, official market day, stalls swell into adjacent roads and around half of the town center.
Day 15. Depart Quito
Depart at your leisure
OR
*option to add-on (B) COMPLETE ECUADOR: GALAPAGOS ADD-ON YACHT EXPEDITION, continuing on Day 15 (listed below)
A) Costs
Entire Trip: $7500.00 USD
Galapagos Only: $5000.00 USD


B) * COMPLETE ECUADOR: GALAPAGOS ADD-ON YACHT EXPEDITION (add-on to A-tour) (9 DAYS): LIMIT 14 pax
OCTOBER 6-OCTOBER 14, 2019
We are offering a Complete Ecuador: Galapagos Yacht add-on expedition. After the Amazon/ Andes/ Cloud Forest segment, stay in Ecuador to visit the "Enchanted Isles." This is an eight-day yacht-based island cruise, has a local English-speaking guide and group leader. In the Galapagos, we will be entertained by the birds, sea lions, iguanas, tortoises, sea life and other wildlife that seem completely indifferent of your presence. They rule the islands! This tour has all bases covered and you will come back an evolved person.
ITINERARY
Day 15-22. Galapagos
If you were on the Amazon/ Andes/ Cloud Forest Expedition (A) listed above, on day 15, we trade our jackets for t-shirts and fly to the Galapagos archipelago for an eight-day cruise on a chartered yacht. We sail in search of the ever-diversifying "Darwin's finches", Waved Albatross, Galapagos Petrel, Galapagos Penguins, Galapagos Hawk, mockingbirds, boobies, seabirds and the full diversity of endemic wildlife, including Galapagos tortoises and marine iguanas.
Day 22. Galapagos to Quito
We return to Quito and finish the expedition and give you time to enjoy an evening in Quito and a chance to visit local sites.
Day 23. Depart Quito
Depart at your leisure.
B) Costs (approximate)
Be patient please, we're working on this…
COSTS & OTHER DETAILS:
You are welcome to join itinerary A or B, or both!
Costs are $US (the currency of Ecuador) and include all hotels, tour-transfers, lodges, Galapagos cruise (if selected), airfares within Ecuador, guides, mainland-park entrances, and service fees, etc. We do our best to estimate prices here and can customize your trip and cost depending on your departure date.
The price does not include international airfares, some miscellaneous local costs such as your final departure taxi to airport (share taxis/ shuttles can be arranged), Galapagos entry fee and airport tax, snacks, alcoholic drinks, a few meals (mostly a few evenings in Quito), souvenirs, and guide & crew gratuities.
Some triple occupancies may be available – if desired, please inquire.
Please let us know if you have any questions and your desired expedition and the names and number of people in your group. We will follow up with further details, including payment arrangements, schedules, and packing lists. Hope to see you in Ecuador!