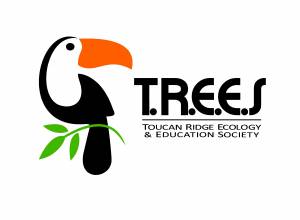 Ecorana is proud to partner with the Toucan Ridge Ecology and Education Society (T.R.E.E.S), a not-for-profit Belizean organization that operates a research and education center in the Maya Mountains of Belize. The T.R.E.E.S Research Center offers fully featured facilities for students and professors on faculty-led field courses, graduate students and researchers, and eco-travellers concerned in a unified vision of environmental and cultural conservation in Belize. T.R.E.E.S. encourages the creation of a social, environmental, and cultural network by promoting partnerships within Belize and internationally.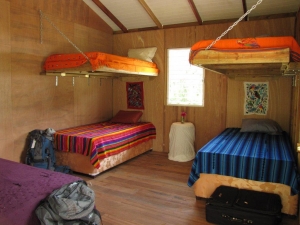 Aside from operating the center, T.R.E.E.S is dedicated to conserving the natural and cultural heritage of Belize through education, income-generating conservation-based community projects, capacity building, and local and international networking.
T.R.E.E.S creates equal opportunities for all Belizeans regardless of gender, age, ethnic, or religious background – especially promoting educational and skill-building opportunities for woman and youth in rural areas. Educational opportunities offered are diverse and include topics in biology and biodiversity, organic agriculture, as well as in music and art.
T.R.E.E.S supports local sustainable community development by providing the education, tools, and the resources (e.g., start-up funding and access to land) needed for communities to start and maintain alternative sustainable livelihoods, including organic agroforestry projects, community management of protected areas, and farming of traditional game animals. Through on-the-job training, T.R.E.E.S trains underprivileged rural Belizeans in a number of professional skills including: wilderness safety and rescue, guiding, ecosystem management, field biologist methodologies, environmental impact assessment, leadership, and organic and sustainable farming practices.
Internships offered at T.R.E.E.S range between$180 – $245 USD/week. Interns will be provided with meals, lodging, and full use of our facilities. They will also be trained by our professional biologists and will have access to all equipment and materials necessary for their internship.